Posted on
By Susie Gutheim, Owner at Over the Top Boutique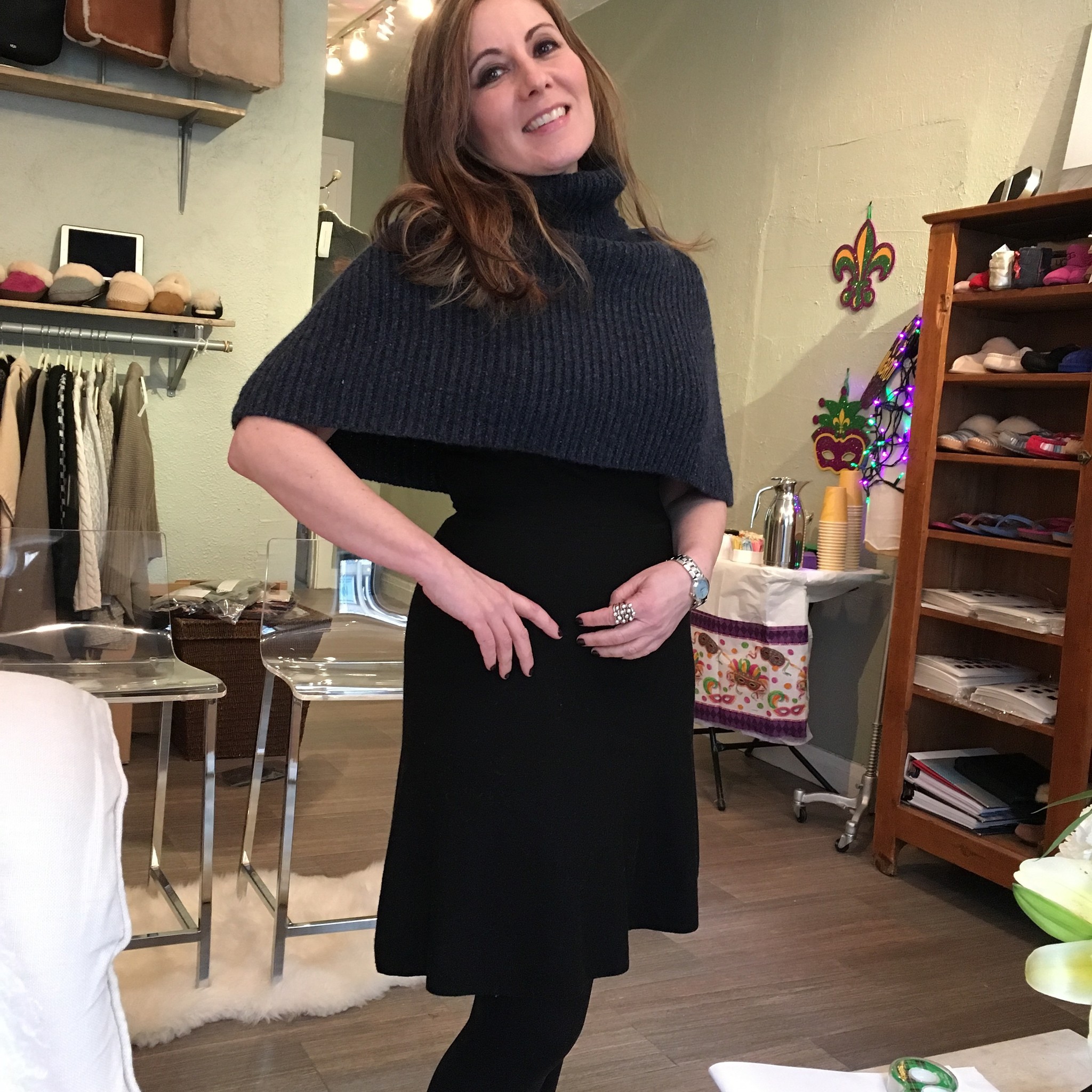 At Over the Top Boutique we carry designers that we truly love to wear ourselves. We choose very carefully what we purchase to sell to our customers.
The first thing I was taught as a buyer and store owner is don't buy anything to sell in your store that you don't like.  This doesn't mean that everything I buy for the store is right for me, but it does mean that everything I buy I like.  I might like it better on somebody else or some other person's body but I think the sweater or the dress or the blouse or the handbag is attractive, useful, pretty, etc...  I don't think it's ugly or silly or a waste of money.
The photo you see here is of me from a shopping trip to my Autumn Cashmere vendor and I'm wearing a capelet that I had to have for me and for the store.  I bought that capelet in three colors and even though this was a few years ago, I'm still wearing those capelets over tops and dresses and I still LOVE them!
Autumn Cashmere is one of the lines we carry in the store and get so excited about whenever we have a new shipment arriving, as do our customers.  The line is fun and adorable, well-made and priced right and, you don't see it everywhere you go so it always seems special.
As does, Daniella Lehavi Handbags which are designed and produced in Israel.  They are beautiful bags that come in great colors, made of high-quality leathers and other fabrics, with good pockets.  They aren't super expensive and again, you can't find Daniella Lehavi purses everywhere you shop.  Daniella Lehavi handbags have the quality of designer handbags but certainly not the price tag.  I am always carrying one wherever I go and cannot seem to purchase enough of them. 
I suggest you check out these two lines and what we offer in our online store but always feel free to call us if you want something from any of our designers that you don't see online.  We have so much more to offer in the store.